Products
| Beltronics STi-R PLUS M-Edition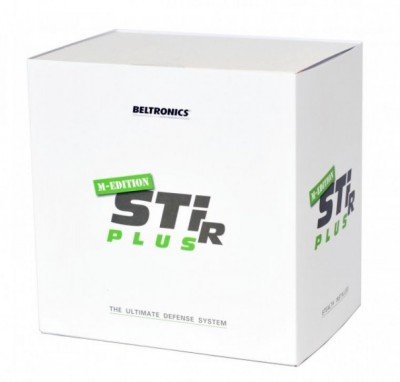 Beltronics STi-R PLUS M-Edition
Not in stock
Most advanced protection system on the market brings superior protection and absolute discretion...
---
---
---
The STi-R PLUS was replaced by the newer system - ESCORT MAX CI INTL
---
Beltronics STi-R PLUS M-Edition
 MultaRadar CD, MultaRadar CT, and GATSO RT3 detection.
Only Beltronics.EU can provide you with version 2016 with MultaRadar CD/CT and GATSO RT3 detection.
100% Satisfaction with NEW 2016 Beltronics STi-R+ M-Edition
GPS database of all fixed radars around Europe
Stealthy and discrete – invisible to any police RDD
Detection of TruSpeed, TruCam, Poliscan, and the newest police laser guns
New technology - Ka and K-Band segmentation for the best performance and minimum false alerts
THE ULTIMATE GPS RADAR DETECTOR
This top-of-the-bill product from Beltronics combines a GPS speed camera database with highly advanced stealth radar detection. In fact, the STi-R Plus M-Edition is a speed camera locator with an extra functionality, police verification. The product does not include radar detection software. In countries where radar detectors are legal, you can download the radar detection software into the STi-R Plus system. Thanks to this combination, you have the ultimate protection against all kinds of radar (including the MultaRadar CD), red light cameras, and average cams all over Europe!
The STi-R Plus M-Edition is the most advanced custom-installed camera location system in combination with exclusive detector capability including X, K, K-narrow, Ka, and Ka-narrow. The system is invisible to the police RDD. The combination of new technologies with a GPS speed camera database reduces false alerts to an absolute minimum. This makes the STi-R Plus M-Edition not only the ultimate defense system but also the most comfortable detector to use!
Detection of New Speed Radars in Europe - MultaRadar CD/CT and GATSO RT3
Three years ago, MultaRadar CD was introduced in several European countries, and Beltronics STi-R Plus M-Edition was the only detector on the market capable of detecting it. Nowadays, a new MultaRadar CT and GATSO RT3 are coming to Europe, and Beltronics STi-R+ M-Edition 2016 can already detect those undetectable speed radars. Beltronics is again ahead others radar detector manufacturers.
New Technology Called K-band Segmentation
The Beltronics STi-R Plus M-Edition was already known for its advanced detection performance. Making use of the segmentation of K-band, Beltronics increased the performance of its products to the max. Now, the new K-band segmentation system triggers even less false alerts, for example, when passing by shops and petrol stations with automatic entrance systems. Another advantage is that the performance of the STi-R Plus M-Edition is hardly affected anymore by radar parking sensors and blind spots of other cars' systems. Thanks to the new K-band segmentation of the STi-R Plus M-Edition, driving is more comfortable.
Advantages Beltronics STi-R Plus M-Edition's
Highly advanced GPS radar system
European Speed camera database includes all kind of fixed speed controls, including red light and average speed cameras
Stealth radar detector, invisible for any police RDD
Includes X, K narrow and Ka narrow bands for protection against all mobile speed traps in Europe
Includes MultaRdar CD detection
Considerably less falsings thanks to Ka and K band segmentation
Deleting radar software in a couple of seconds if necessary
Small sized display and control unit for easy installation
One years guarantee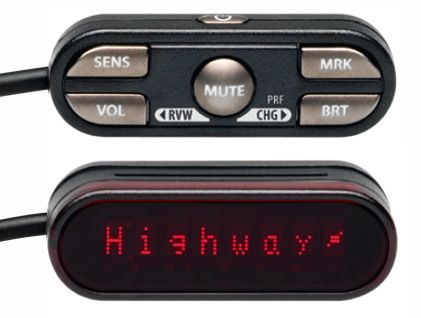 Photo gallery: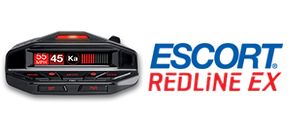 ESCORT RedLine EX International
Escort RedLine EX is a new successor of the RedLine Intl. Bigger, Better with GPS Database...