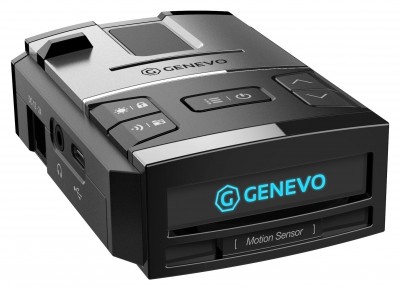 The most powerful 360° radar antenna in portable radar detectors, a completely redesigned laser sensor and free GPS database updates of entire Europe
---
---
REVOLUTIONARY TECHNOLOGY
Developed for your maximum comfort, be it the cutting edge false alert filtering technology, gesture control, light sensor or a vehicle noise sensor. You will get used to MAX's features in a heartbeat.

MAXIMUM POWER IN A MINIMUM SIZE
GENEVO MAX comes loaded with the most powerful 360° radar antenna among GENEVO portable radar detectors, a completely redesigned laser sensor with military-grade collimator technology and a latest, 5th generation GPS antenna with a database of entire Europe. No surprises will be waiting for you on the road.
---
100% STEALTH
MAX does not actively affect the work of the police in any way and is approved and legal for use in selected European countries. Thanks to its complete invisibility against the latest police RDD's and its compact size it doesn't attract unwanted attention.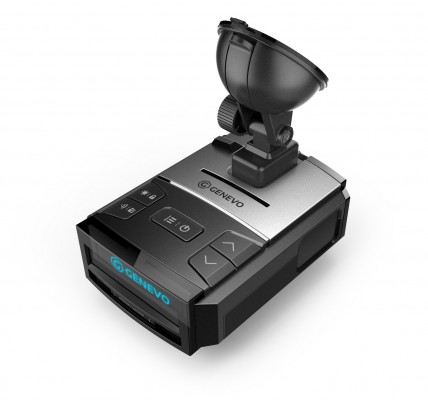 FOR YOUR SAFE TRAVELS
With GENEVO MAX, you will be protected from all police radars, including the usually undetectable modern GATSO RT3/RT4 Radars and MultaRadars commonly used in Europe. The detection of red-light and section speed cameras goes without saying. As a bonus, GPS database updates are free, for lifetime.
---
FUNCTIONAL DESIGN
Thanks to its attractive looks it will fit in any interior. MAX's magnetic holder ensures that it can be easily mounted, both vertically and horizontally. New are the multi-color OLED display, with automatic brightness adjustment, and an integrated headphone input.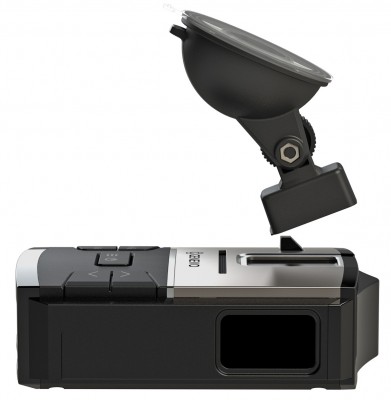 ---
GENEVO MAX IN DETAILS:
---
USER FRIENDLY
Not a tech fan? Don't worry, GENEVO MAX is very easy to use without the pain of smartphone pairing and other modern annoyances, just plug and play!
---
FREE UPDATES
System and GPS database updates are lifetime free and easy to do, now trough WIN PC and MacOS.
All done under 1 minute.
---
OLED DISPLAY
The color display now shows twice the information than before, clearly visible from all angles.
---
GESTURE CONTROL
Motion sensor for contactless operation. Mute the alarm without searching for the right button. Simply just wave your hand instead.
---
LIGHT SENSOR
Intelligent light sensor for automatic brightness adjustment. The display automatically adjusts the brightness according to the amount of light in the cabin.
---
NOISE SENSOR
Noise sensor in the cabin. The detector automatically adjusts the alarm volume according to the level of noise inside the vehicle.
---
LASER SENSOR
The laser lens has been completely redesigned and its sensitivity multiplied.
Similar laser technology is used on military reflector sights.
---
100% STEALTH
Completely Stealth against police RDD's (Radar detector detectors)
---
QUICK GPS
Latest 5th Generation GPS module, with AlwaysLocate ™ and EASY ™ technology, integrating GPS, GLONASS, Galileo and QZSS provide better reception in remote areas and faster startup.
---
MINIMUM FALSE ALERTS
Completely innovated false alarm filtering system that is the absolute best among the competition.
---
CONNECTIVITY
Equipped with the latest USB-C standard for updates and a classic 3.5mm headphone jack for use on motorbikes.
---
WHAT'S IN THE BOX
GENEVO MAX Radar detector


Magnetic holder


Smart USB power cord


USB-C update cable


User Manual
---
OPERATING FREQUENCIES
GPS: GPS, GLONASS, Galileo, QZSS


Ka narrow: 34,0 GHz, 34,3 GHz, 34,7 GHz, 35,5 GHz (±120 MHz)


Ka wide: 33,4 GHz ~ 36,0 GHz


K narrow: 24,125 GHz (±70 MHz)


K wide: 24,125 GHz (±150 MHz)


X band: 10,525 GHz (±50 MHz)


MultaRadar: CD/CT


Gatso: RT3/RT4


Laser: 904nm
---
TECHNICAL PARAMETERS
Operating temperature: -20 °C to +85 °C


Storage temperature: -20 °C to +85 °C


Operating voltage: 11 V – 16 V


Power consumption: 250 mA normal, 330 mA max. (12V)


Dimensions: 101 mm × 68 mm × 33 mm
Photo gallery: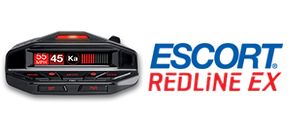 ESCORT RedLine EX International
Escort RedLine EX is a new successor of the RedLine Intl. Bigger, Better with GPS Database...