The European best selling portable detector with Multaradar CD/CT and GATSO RT3/RT4 detection.
---
Genevo One M - One of the very best detectors on the market right now, it easily detects the feared MultaRadars CD/CT and Gatso radars including the newest GATSO RT4 which can´t be detected by most other radar detectors.
In what countries do we know the Multaradars or Gatso radars are in use?
Belgium
Latvia
Lithuania
France
Australia
Slovakia
Austria
Poland
Netherlands
Spain
Portugal
Great Britain
Canada
USA
Size matters
This detector has a very light and compact body, making it superbly portable and discrete
False alarms filters
Genevo is working hard on false alarms filtering resulting in minimum unwanted distractions.

The most accurate GPS database
Genevo's GPS is a big advantage, updates are released every month and It includes stationary radars, section cameras, and traffic lights cameras.
If you are looking for the very best detector for the whole of Europe, Genevo One M is the right choice.

Main advantages of Genevo One M detector:
Lifetime database subscription for Free
360° radar detection
Beautiful metallic finish
High-quality and pleasant display with red illumination.
The highest MultaRadar CD/CT sensitivity on the market
GATSO RT3 and RT4 detection
user-friendly menu
Excellent resistance to false alarms
The most accurate Europe-wide radar database
Firmware updates via the Internet
The smallest detector on the market
Well known reliability
Photo gallery: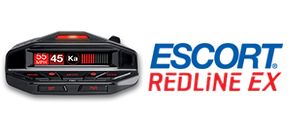 ESCORT RedLine EX International
Escort RedLine EX is a new successor of the RedLine Intl. Bigger, Better with GPS Database...