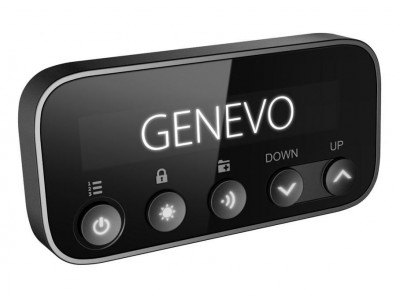 Genevo PRO is a built-in set with a detachable display and integrated Genevo HD+ or HDM+ radar antenna, with Multaradar and Gatso radars detection.
---
---
All in One Radar and Laser protection 
Genevo PRO can be connected with a laser jammer. You can choose either Genevo FF or the world´s no. 1 AntiLaser Priority. Both of these laser jammers are controlled via the Genevo PRO´s menu.
- Laser jammers are not a part of the package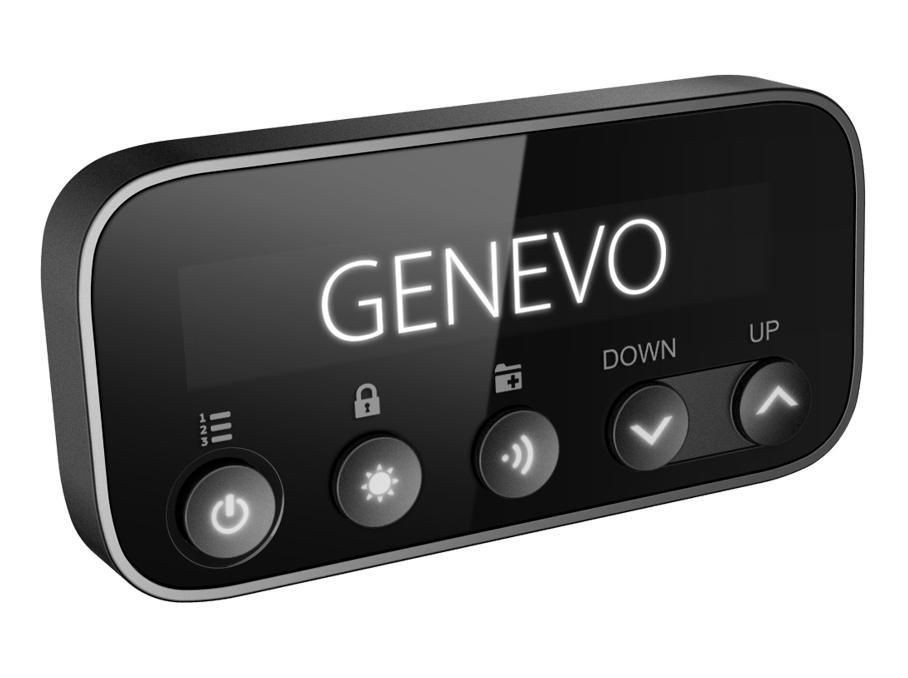 Two antennas, Better performance
Two radar antennas can be connected to the Genevo PRO. You can use one Genevo HD+ antenna vertically for the best radar detection in whole Europe and another HDM+ antenna positioned horizontally for the detection of the MultaRadars CD/CT, which are used for example in Slovakia and which other detectors have difficulty detecting. As an alternative, one radar antenna can be installed in the front and another one in the back for better detection on both sides.
The most accurate GPS database
Our GPS database is unrivaled on the market as it is managed by us and our partners, the professionals in the area. It includes stationary radars, section radars and traffic lights cameras.
Updates and settings have never been easier
Genevo PRO can be easily updated and set by means of any USB flash disk. All you need is go to www.GenevoUpdate.com, set the parameters, download the file onto the flash disk and then store it on your Genevo PRO. The update and settings will be done automatically.
Do you need to deactivate your PRO quickly? Just remove the display
While in a few countries in the EU the use of Genevo PRO is legal, in other countries it is not, which is why it has a removable display. That means that if you need to deactivate the device in any situation, you can simply remove the display from the dock and put it, for example, in your pocket. Then the device becomes inactive. Only you can activate it again using the display. If you want to remove the whole dock, it is not a problem either. The only thing that is left then is the MicroUSB charger, which you can use for charging your mobile phone.
The main advantages of Genevo PRO:
Unrivaled price.
Gatso RT3/RT4 detection (with HDM+ antenna)
Multaradar CD/CT detection (with HDM+ antenna)
Laser jammer connection.
Possible connection of two radar antennas
Removable display.
Update via a USB Flash disk.
The most user-friendly menu.
Excellent sensitivity.
Excellent resistance to false alarms.
The most accurate Europe-wide radar database.
Firmware can be updated via the Internet.
Adapted for Europe
Genevo Pro versions:
Genevo PRO S Improved version of HD+ without Laser Defense
Genevo PRO M Genevo PRO with HDM+ antenna (detecting MultaRadars CD/CT) without Laser Defense
Photo gallery: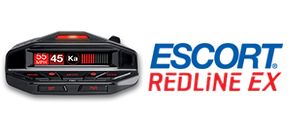 ESCORT RedLine EX International
Escort RedLine EX is a new successor of the RedLine Intl. Bigger, Better with GPS Database...